WELCOME TO A BROAD CAST - PODCAST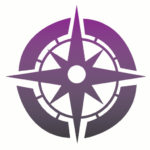 Sign up for our email newsletter
Stay connected with Abroad Productions and our Podcast by signing up for our email newsletter.

OUR LISTENERS RATE THIS PODCAST FIVE STARS
Stellar Can I just say how wonderful Shannon's podcast is? I love all the fun topics and good laughs on my way to work in the mornings. I have a blast listening to her beautiful voice! Sometimes I feel like I'm actually there in the room having a conversation with her talent! Fierce Feisty and…
love this podcast!!! Shannon and Edward, y'all are rockstars! Thank you for keeping me entertained at work! Much love and hugs from Texas!!
Enlightens and entertains Love this Podcast Shannon is the ideal host for the podcast. The guests are interesting. I listen while working around my home and while doing crafts. I really like that Shannon opens a world to people who live around the globe.
Fabulous interesting subject matter. Queen Shan Shan is a great new host on the horizon. I can't wait for the next episode each and every weekl. I love the content and I love how she being a straight woman is so involved in the LGBTQ community and wants their input of everyday topics. Inclusion is…
Refreshing I really enjoy this show. Topics are relatable and appreciate the realness Shannon shows with her guests. lets make this show go viral!
Looking for a great podcast? Found it! Shannon's voice is not only relaxing but she tackles difficult issues with a grace and elegance that we don't really find these days! She keeps it fun and shines the spotlight on today's topical issues. Glad I found this and best of luck to the future!! Awesome podcast